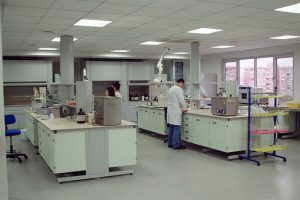 With our expert staff in the field, according to the mechanical and electrical projects usage needs and in accordance with the function of the building,
–Study Report
–Preliminary Project
–Final Project
–Application Project
prepared as. At this stage, all engineering accounts, all detailed projects, site list, approximate cost, price analysis and technical specifications are created.
It carries out the following business phases in the commitment section;
1. Making material purchases
2. Import and export transactions
3. Transportation and Customs
4. All kinds of assembly and connections
5. Completing As Built Projects
6. Test and acceptance procedures
7. Commissioning of facilities and systems
8. Post-delivery maintenance services.
Our Mechanical Installation Activities
1. Industrial Plant and Erection Works
2. Heating and Cooling Installation
3. Air Conditioning and Ventilation Installation
4. Dehumidification and Humidification Installation
5. Clean Room and Hygienic Area Systems
6. Dust Collection Installation
7. Plumbing, clean and dirty water Installation
8. Rain Water Installation
9. Fire Extinguishing Installation
10. Medical Gas Installation
11. Kitchen Laundry Installation
12. Cold Storage Installation
13. Indoor and Outdoor Swimming Pool Installation
14. Automatic Control and Building Automation
15. Natural Gas Installation
16. Central heating and heating systems
17. Steam, hot water, hot water Pipelines
18. Irrigation systems
19. Drainage and sewage systems