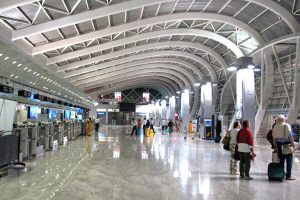 AİR-TES Klima's quality understanding has determined customer needs. From this point of view, if the service provided is insufficient, the physical quality of the products means very little for the customer or the user. This is exactly the situation; that is, "Integrity in product and service quality" reflects our understanding of quality.
AİR-TES Klima has to be reliable. This imperative forces us to be careful, from the rigor of our engineering service, to the choice of materials, to the sensitivity to the environment and society, to our conscientious responsibilities. It should be known from the projecting stage to the end user that we are ready to serve as AİR-TES Klima at any time.
To be a leader company in its field by maintaining the trust we have established since our establishment,
To meet expectations with the functional, aesthetic, reliable and quality systems we have created,
To review the suitability of the quality management system in line with its internal and external context and its strategic direction, to meet the applicable conditions, to ensure continuous improvement,
To increase our profitability, market share and competitiveness,
Using modern management techniques and supporting them with trainings,
It is the basis of our quality policy to ensure the participation of customers, employees, suppliers, employers, ie interested parties in achieving the determined quality and process targets, meeting their needs and expectations and increasing their satisfaction.