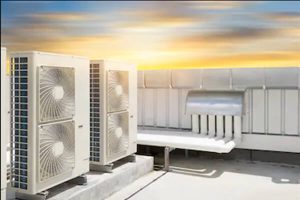 These are systems that work by meeting the heat loss from the indoor environment to the outside environment in order to keep the used places at the desired temperature. Central Heating, Regional Heating are two main groups.
CENTRAL HEATING
It is used in buildings in cold climates. There is a central boiler or heater for heating, piping and radiators for distribution.
REGIONAL HEATING
In principle it works the same as central heating. As a difference, each user can adjust their own temperature. As with central heating, hot water heating systems can be used.
COOLING SYSTEMS
The principle of operation of cooling systems generally reduces the humidity of the air treated by the system. Colder evaporator pipes condense the water vapor it receives from the treated air, send the water to the duct and reduce the relative humidity by removing the water vapor from the cooled area.
TYPES OF HEATING INSTALLATION
⇒ Radiator Heating Installations
⇒ Ar Applied Heating Installations
⇒ Co FanCoilli Heating Installations
⇒ Channel Air Duct Heating Installations
⇒ HeatingUnderfloor Heating Installations
⇒ V Convector Heating Installations
⇒ K Split Air Conditioned Heating Installations
⇒ Side Radiant (Radiant) Heating Installations
⇒ V VRV Heating Installation
⇒ Pump Heat Pump Heating Installations
TYPES OF COOLING INSTALLATION
⇒ Co FanCoilli Cooling Installations
⇒ Pom Heat Pump Cooling Installations
⇒ Channel Air Duct Cooling Installations
⇒ Split Air Conditioned Cooling Installations
⇒ Cold Room Installation and Installations
⇒ V VRV Cooling Installation
⇒ Iller Chiller Cooling Group Installation
⇒ Cooling Water Cooling Tower Installation
⇒ Air Handling Unit-Rooftop Installation
⇒ Ap Evaporative Cooling