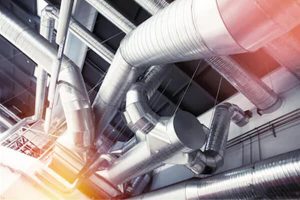 Ventilation systems are therefore on the list of the most important factors that directly affect human health. Polluted air is always one of the biggest enemies of human health. We always want to breathe fresh air and not be disturbed by the air flow, whether at home, at work, or in all places we go during the day.
Ventilation systems are called systems that expel the used air in the environment with natural ways and various fan systems and provide clean air flow instead.
The system ensures that there is always fresh air in its environment. The system removes nasty odors, provides air circulation, renews the continuous air flow and optimizes the environment.
The installations of the ventilation systems differ depending on the environment to be used. The installations of industrial industry, medicine, food, chemistry, places with high heat, systems with chemical gases, places such as shopping malls and hospitals differ. When you want to set up a ventilation system, first of all, our expert teams perform on-site exploration and detection. They convey the systems and details to be installed to you, down to the finest details and give you information about the ventilation systems that can be the solution for your most suitable place.