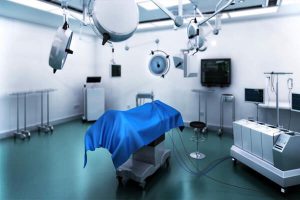 Increasing expectations about health conditions and increasing demand for living standards brought many different applications along with classical features. One of them is hospital air conditioning. Hospital air conditioning addresses a different area than air conditioners for comfort. In order to protect the patients or hospital staff who came to the hospital for therapeutic purposes from the dangers awaiting in the hospitals, air conditioning system was used. While protecting patients and hospital staff from being infected, it is possible with this system to prevent the risk of non-infected people from infecting other people.
Hospital air conditioning systems; Although it falls into the hygienic area class, it varies according to the classification of hygienic production areas and other air conditioning systems. If we explain this situation in two different ways; semi-sterile rooms with low hygiene category, patient preparation areas and sterilization etc. In the parts, air is passed through hepa filters. Then high mixing vents are blown into the clean area. These high mixing vents are used instead of traditional vents in order for the clean mixing air to mix rapidly with the air in the room.
In sterile corridors and intensive care units with higher hygiene categories, the air flow is selected as a turbulent flow and attention should be paid to high air flow. Since high air exchange coefficient will have a negative effect on patients, especially these areas, high quality grilles are not possible to be chosen.
What is the Difference of Hospital Air Conditioning Systems?
We listed what are the differences between comfort air conditioners and hospital air conditioning systems as follows;
The number of parameters in the design is high and it is controlled more precisely, all the devices used have a hygienic structure, the filtration methods used in air conditioning systems are different,
The fact that the air flow level between the environments can be provided, the air conditioning systems used in many different areas in the hospital enable the determination of specific temperature and humidity levels for each region.